Rock Valley Credit Union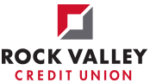 Business Name:
Rock Valley Credit Union
Long Business Description:
Our Purpose
Rock Valley Credit Union's primary purpose is to promote thrift and financial stability among the membership by providing loans at the least possible cost, paying a fair rate of return on savings, and providing helpful member service. Rock Valley Federal Credit Union is committed to the credit union philosophy of "people helping people" because we really do care about our members. Like all credit unions, Rock Valley Federal Credit Union is a non-profit financial cooperative.
Our History
Rock Valley Credit Union is a member-owned and operated financial cooperative. The credit union was formed in 1968 by a small group of Barber-Colman Company employees and was so named Barber-Colman Employees Federal Credit Union. The credit union's name changed to Rock Valley Federal Credit Union in 1991.
The credit union now serves approximately 13,500 members. Our main office is located in Loves Park, IL with branch offices in Machesney Park and Rochelle, IL.
Our Vision
"Taking the fear out of banking"
Our Mission
Educate. Relate. Serve. Grow
Rock Valley Credit Union Member Services
At Rock Valley Credit Union you get better rates, fewer fees and more personal service than you'll find at a bank! Our goal is to make your financial transactions as easy and convenient as possible. From loan approvals in minutes to knowledgeable Financial Services Representatives, our services are designed to make your life easier while you achieve your financial goals.
Financially Sound
If you are looking for a financial institution that offers a safe and secure place to keep your money, then Rock Valley Credit Union is a wise choice.
Competitive Loan Rates
Membership is good for you and your money at Rock Valley. We offer lower loan rates than most banks. That's because all profits come back to the members—not to a board of directors.
Our low rate Auto Loans makes it easy for you to get into the car you want.
New and Used Auto Loans – Take advantage of our flexible terms and low rates to fit your financial needs
Refinance – Lower your monthly payment when you bring your high rate auto loan from another financial institution to Rock Valley.
Open to Anyone
Many people are eligible to join Rock Valley and benefit from the advantages of a member-owned, not-for-profit credit union—and you probably are too! If you live, work, worship or attend school in Winnebago County or the City of Rochelle, you can become a member. If that doesn't include you, then check out these other ways you are eligible.
Find a Branch Near You
With 5 convenient branch locations, over 5,500 shared branch locations and 30,000 Fee-Free ATMs, it's easy to start banking your way. Get all the convenience without all the cash robbing fees!
Send Message to listing owner