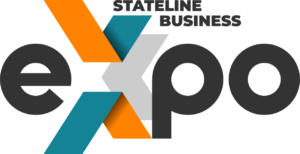 THE STATELINE'S PREMIER EXHIBITOR EVENT
RORO Expo is now the STATELINE BUSINESS EXPO. New name, same great community atmosphere, but now with a much larger facility as we move back into HCHS at their Fieldhouse. Not like your typical business expo, the sbx is a fun community event for the entire family. We are one of the area's only FREE expos, and we feature a huge diversity in business types, not just 1 market or product type.
March 7&8
• HCHS Fieldhouse
Saturday • 9am – 4pm | Sunday • 10am – 3pm
Moving Back to Hononegah
We are super excited to be moving back to Hononegah in the state-of-the-art Fieldhouse. The larger facility offers room for even more vendors, bigger vendor booths, and easier flow of traffic for our attendees. Check out the layout by clicking the button below.
C-2A • Fresh Horizons Group, Inc.
C-2B • RyCOM Creative
EC1 • Baney Construction
EC3 • Syndergy Pavement
EC5 • Beloit Health System
EC7 • HCHS & HOPE Foundation
101 • Bath Planet
102 • State Farm Danna Krischke
103 • Amazing Grace Lutheran Church
104 • SwedishAmerican Stateline Clinic
105 • Hour Eye Care
106 • Macktown Warriors Youth Football
107 • Ronald Nelson Enterprises, Inc.
108 • Anabel's Cleaning
109 • MembersAlliance
110 • Winnebago County CASA
111 • American Eagle Insurance
112 • K&H Exteriors
113 • State Representative Joe Sosnowski
114 • Gary J Bach Agency
115 • RRL JR. Indians Football & Cheer
116 • Friends of J. Hanley
117 • Protean Software America LLC
118 • Color Street
119 • Brite Site
120 • RZ Exteriors
121 • Image Pro's
122 • Image Pro's
123 • Rock Valley Chapel
124 • Stillman Bank
125 • 1401 Design Kitchen & Bath Showroom
126 • 1401 Design Kitchen & Bath Showroom
127 • Healing Path of Rockford
128 • Hiester Construction
129 • Hiester Construction
130 • M&M Upholstery
201 • Keep Northern IL Beautiful
202 • Jenny Sarabia Portraits, LLC
203 • Citizens to Elect Mark W Szula
204 • Executive Lawn Services
205 • Beloit Daily News
206 • Beloit Daily News
207 • Stateline Baseball
208 • Stateline Baseball
209 • Rockton Fire Department
210 • Rockton Police
211 • Rockton Village
212 • All Seasons Carpet Cleaning
213 • Roscoe Township
214 • Roscoe Township Historical Society
215 • Acri Company
216 • Century 21 Affiliated
217 • Mosquito Squad of Rockford
218 • Rockford Siding and Windows
219 •
220 • Bath Fitter
221 • Lifestyle Chiropractic
222 • Gambino Realtors
223 • US Cellular
224 • Shamrock Construction
225 • Life Balance Medical Center
226 • Affordable Water
227 • Stan's Stumps
228 • Integral Health Solutions
229 • Senator Dave Syverson
230 • American Republic Insurance
231 • Carz R Us
232 • Tupperware
301 • NorthPointe Health & Wellness
302 • UnitedHealthcare Medicare Solutions
303 • Edward Jones
304 • VFW Post 2955
305 • American Legion Post 332
306 • Physicians Immediate Care
307 • Medicare 411
308 • Upper Iowa University Rockford Campus
309 •
310 • Cornerstone Credit Union
311 • COUNTRY Financial
312 • LeafFilter North of Illinois, LLC.
313 • St. Andrew Preschool
314 • Dickerson & Nieman Realtors
315 • Martin Exteriors Inc
Expo Schedule
Friday: Vendor Load-In is 4-8pm
Saturday: 9am – 4pm
Sunday: 10am – 3pm
More event times will be added as we get closer to the expo.
Types of Vendors Featured
Health & Wellness
Insurance
Contractors
Landscaping
Youth Sports
Education
Municipalities
Community Services
And more…
Events for the Whole Family
Over 100 businesses
Pizza eating contest w/ Mark's Pizza
Mascot Meet 'n Greet w/  local mascots
Stateline Business Backyard featuring inflatable obstacle course and other backyard style games
Cafeteria featuring Mark's Pizza & the HCHS Booster Club Concessions
Pancake breakfast benefiting local Fire Departments and organizations
Singing & dancing demonstrations
Frequently Asked Questions
Is it really free for people to attend?
Yes, it really is free. We believe that access to local businesses shouldn't cost you any more than you already have to pay. Our mission at the Chamber is to proactively stimulate growth in our region – and by giving our community this great expo at no cost, we allow our community and businesses to prosper through better connections to each other.
Can anyone be a vendor?
Yeah, pretty much. Of course, we do reserve the right to deny a vendor application based on the type of service/product offered, and other applicable laws and facility restrictions. We do want as many Chamber members to participate, but a membership is not required to be a vendor. Members do receive a discount too.
What makes sbx so special?
Not like your typical business expo, the Stateline Business Expo is a fun community event for the entire family. We are one of the area's only FREE expos, and we feature a huge diversity in business types, not just 1 market or product type.
As a truly community-based expo, and operated by the Stateline Chamber, you know that the event is focused on driving more business to our members, and a higher quality of life to our attendees.
We believe that by connecting our community, we all grow and prosper together.
How much does it cost to be a vendor?
Prices vary based on the booth you select. Our lowest price booth is $450, and our highest price booth is $1300. Chamber members receive a $100 discount as well. Additional fees apply for things like electricity, extra chairs/tables, etc. Visit the registration page to customize your vendor booth.
Why can't I bring food and drinks to my booth?
The Fieldhouse at HCHS has very strict rules on what is and is not allowed inside, it's brand new can you blame them? To respect their facility, only water in a clear bottle will be allowed in the Fieldhouse. Don't worry though, food and drinks will be allowed and available in the metal gym which is right across the hall from the vendor area.