Long Business Description
When an injury, accident or health event threatens your independence, trust ABLE Home Health. We are licensed by the Illinois Department of Public health and certified to provide skilled home health services for older adults at home when Medicare criteria are met. Our experience means that you will receive the most comprehensive and comfortable way to move forward to recovery. We'll coordinate with your primary physician to ensure that we understand all the details of your case. At ABLE Home Health we will handle the paperwork, so you can focus on regaining your health.
It's important to have confidence in your recovery plan and establish a comfort level with your care provider. ABLE Home matches our care providers with each patient and keeps them with you throughout your journey. The consistency of care through our "one client- same nurse" policy helps you develop a level of trust and comfort with your caregivers. This continuity and consistency of care creates an environment for positive outcomes.
With ABLE Home you're not dealing with a huge mega-health giant. We are locally owned and operated, so that every person you deal with in our organization is close to home and lives right here in your community. This local presence enhances development of mutual trust and respect.
Our dependability and reliability has not gone unnoticed. Homecare Elite, an independent organization monitoring the performance of nearly ten thousand home health care providers, ranks ABLE Home Health of Rockford, Illinois in the top 25% nationwide.
Business Address
1946 Daimler Road, Rockford, IL 61112
61112
Business Address
1111 S. Alpine Suite 307
Rockford, IL 61108
61108
Long Business Description
Established in 2002, Basic Healthcare Education (BHE) provides high-quality First Aid and CPR/AED training to individuals or groups in the Stateline area. With both a home-based classroom available in Roscoe, and the ability to travel to students, BHE offers an exceptionally flexible learning schedule. Some examples of the types of students BHE serves are doctors, nurses, dentists, chiropractors, and physical/occupational therapists. BHE also excels at teaching fitness centers, personal trainers, daycares, and schools. Family emergencies can be scary experiences; BHE has the knowledge and experience to effectively and comfortably train parents, grandparents, babysitters, and nannies how to handle the unexpected. BHE added Pet First Aid and Pet CPR in 2005, and since then has taught dozens of families how to care for their pets in an emergency. Whether required by your job, or in the interest of your loved ones, BHE can meet your professional and personal First Aid and CPR/AED needs.
Business Address
11708 Wagon Lane Roscoe, IL 61073
61073

Long Business Description
Walk in our hospital or clinic doors and you're immediately greeted with a warm smile from the receptionists. As of January 1, 2010, Beloit Memorial Hospital andBeloit Clinic have partnered to bring you a new integrated experience in healthcare, through Beloit Health System. Our goal is to provide you and your family with the best patient experience possible. Through comprehensive and distinctive services, we offer residents the care of a big city hospital with the convenience of being right in the neighborhood.
Explore our web site to discover how Beloit Health System is truly different. Our top priority is not only those who receive the care, but also those who provide the care. This is the reason we are grateful for our employees, physicians, volunteers, leadership boards, corporate members, and community residents. Thank you - it's your ongoing support that helps set us apart. We're proud of the progress we've made, and look forward to providing exceptional care for many years to come.
Beloit Health System is fully accredited by The Joint Commission, the national predominant standards and accrediting body in healthcare.
Business Address
1969 West Hart Road Beloit, WI 53511
53511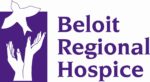 Long Business Description
Since 1982, Beloit Regional Hospice has provided comfort and quality of life care for patients and their caregivers in Northern Illinois (Boone and Winnebago) and Southern Wisconsin (Rock, Green and Walworth). When cure is no longer the goal, emphasis is placed on the alleviation of pain and other symptoms that include the physical, emotional, and spiritual needs of the dying person as well as the social and spiritual needs of the family and friends caring for the patient.
A nonprofit, community-based organization, Beloit Regional Hospice also provides grief support groups for adults, children and teens in the Stateline area at no cost to residents.
Business Address
655 3rd St. Ste 200 Beloit , WI 53511
53511
Long Business Description
Business Address
6024 Elevator Road, Roscoe, IL 61073
61073

Long Business Description
Welcome to Fair Oaks Rehabilitation & Health Care Center.
We are South Beloit's premier nursing and rehabilitation facility. Our caring and dedicated team of health care professionals understands that each patient has an individual set of circumstances, needs and preferences. We listen to you and your family to provide a personalized care plan for your most effective path to recovery.
Our safe, residential environment offers amenities including nutritious meal choices, a beauty salon and complimentary transportation – making your stay comfortable and relaxing.
Additionally, Fair Oaks offers Lotus, a surgery recovery and rehabilitation center that integrates conventional health care with holistic wellness. Lotus treats the mind, body and spirit of the whole individual rather than just a diagnosis.
Upon admission, our experienced team will complete your thorough evaluation. Our team, including around-the-clock nurses, activity professionals, and physical, occupational and speech therapists, will then work together to create a plan of care that promotes a nurturing environment of respect, growth and healing.
At Fair Oaks, we're inspired by you! Schedule your tour today and see why so many have chosen Fair Oaks Rehabilitation & Health Care Center.
Business Address
1515 Blackhawk Blvd South Beloit, IL 61080
61080 Long Business Description
Business Address
5647 Elevator Rd Roscoe, IL 61073
61073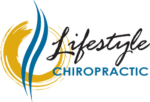 Long Business Description
Unlike conventional medicine, which focuses on attempting to treat disease once it occurs, Lifestyle Chiropractic emphasizes improving your health in an effort to reduce the risk of pain and illness in the first place. Most people would rather be healthy and avoid illness, if they could. This is one of the main reasons for the big surge in the popularity of our wellness center.
For some, we will take them back to a place that is cozy and familiar, offering a rediscovery of health and wellness that had been previously known but long lost. For others, the journey may offer a new center, one never before experienced.
People are recognizing the benefit of seeking an alternative to traditional medicine; one that will help them achieve and maintain optimal health. Please take the time to meet the doctor, team, and our wellness network dedicated to helping you achieve your wellness objectives. To fully understand the nature of your health we recommend you join our free website membership program. As a patient at The Connection, we will personally tailor a wellness program specifically targeted to your wellness needs using the least invasive yet highly-effective techniques and services.
Business Address
5290 Williams Drive, Roscoe, IL 61073
61073

Long Business Description
Our commitment
While some doctors may care more about the glasses you buy, the doctors and staff of Miller Eye Center are dedicated to promoting your eye health. It may surprise you to know, in fact, that many of our patients don't even need glasses. Our patients come to get a thorough medical exam by our eye care professionals. Our goal is to provide you, our patient, with the best eye care available through our doctors' expertise as well as by using the latest technological advancements in diagnostic tools for the eye.
We value your trust and want you to know you can rely on us to deliver the highest degree of eye care, meeting your expectations in every way.
Our Training/Medical Experience
Dr. Miller has personally selected our staff of physicians for their qualifications and dedication to the field of ophthalmology and optometry. Our entire staff is here to serve and assist you, striving to make your appointment a welcoming and comfortable experience.
Our Continuity of Care
We are dedicated to fostering enduring, caring relationships between patients and doctors. Miller Eye Center constantly explores new and innovative ways of improving our patients' experience. Miller Eye Center has been dedicated to making "Your Vision Our Focus" since 1992.
Eye Care ServicesCataractsGlaucoma
Business Address
2995 Eastrock Drive Rockford, IL 61109
61109