American Aluminum Extrusion Co., LLC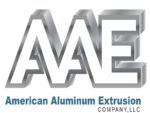 Business Name:
American Aluminum Extrusion Co., LLC
Long Business Description:
SPECIALISTS IN CUSTOM AND STANDARD EXTRUSION
American Aluminum Extrusion provides reliable service to some of the most demanding industries such as transportation, distribution, building, linear motion, and electronic OEM markets. Looking for aluminum extrusions of unique and complex shapes? No problem, that's what we do – request your quote today!
Ultimately providing a "line ready" or complete product, our aluminum extrusion capabilities include punch, drill, saw, de burr, bend or CNC machine the features you need. We also design specialty equipment for large volume or close tolerance assemblies. If required, we can assemble your product on our manufacturing floor to simplify your product flow.
Send Message to listing owner