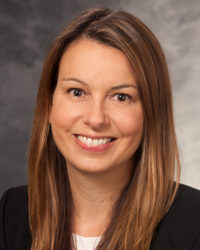 SwedishAmerican Welcomes UW Health Pediatric Cardiologist
Margaret Greco, MD
SwedishAmerican, a division of UW Health is pleased to announce it is bringing pediatric cardiovascular medicine to Rockford. Dr. Margaret Greco, UW Health Pediatric Cardiologist, will see patients in the Renaissance Pavilion, 1340 Charles Street, Suite 300.
Dr. Greco is a faculty of the University of Wisconsin School of Medicine and Public Health.  She is board certified in pediatric cardiology and pediatrics. She earned her medical degree from Case Western Reserve University in Cleveland, Ohio. Dr. Greco completed her internship, residency and fellowship at Ann & Robert H. Lurie Children's Hospital of Chicago in Chicago. Her clinical interests include echocardiography, congenital heart disease and preventative cardiology.
For more information, or to schedule an appointment with Dr. Greco, please call (779) 696-2411.
About SwedishAmerican
A division of UW Health, SwedishAmerican is dedicated to providing excellence in healthcare and compassionate care to the community. The organization serves residents of 12 counties in northern Illinois and southern Wisconsin through a dedicated and caring staff, a major acute care hospital and a free-standing outpatient cancer center in Rockford, a medical center in Belvidere, a network of 30 primary care and multi-specialty clinics and the region's largest home healthcare agency. Additionally, SwedishAmerican has achieved Magnet® recognition as a reflection of its nursing professionalism, teamwork and superiority in patient care.