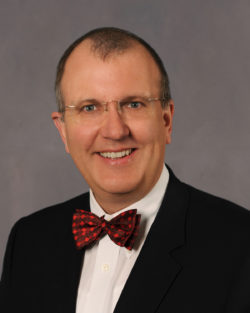 If you're interested in learning more about the health risks of our community, you won't want to miss this free presentation. Dr. Thomas Schiller, chief integration officer and long-time SwedishAmerican family medicine physician and hospital administrator, will walk you through the major population health risks affecting the Stateline area.
Dr. Schiller will discuss:
Why the prevalence of chronic illness is of extreme importance today.
How employers can be proactive in helping their employees make positive health improvements.
How this can lead to major improvements in the work environment.
How SwedishAmerican's corporate wellness program has impacted their overall health plan costs.
Solutions SwedishAmerican has created to address the population health crisis for employers.
The presentation will take place on Tuesday, June 13 from 7:30 – 9 AM at Stockholm Inn, 2420 Charles Street, Rockford. A complimentary hot breakfast will be served and one lucky participant will win a 60-minute full body massage. To register for this free presentation, please contact SwedishAmerican Business Development Specialist Kelly Dinsmore at (779) 696-2084 or kdinsmore@swedishamerican.org.
About SwedishAmerican
A division of UW Health, SwedishAmerican is dedicated to providing excellence in healthcare and compassionate care to the community. The organization serves residents of 12 counties in northern Illinois and southern Wisconsin through a dedicated and caring staff, a major acute care hospital and a free-standing outpatient cancer center in Rockford, a medical center in Belvidere, a network of 30 primary care and multi-specialty clinics and the region's largest home healthcare agency. Additionally, SwedishAmerican has achieved Magnet® recognition as a reflection of its nursing professionalism, teamwork and superiority in patient care.