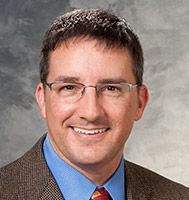 SwedishAmerican and UW Health to Host
FREE Bariatric Surgery Community Talk
If you've ever wondered whether bariatric surgery is right for you, SwedishAmerican and UW Health invite you to attend a FREE informational session led by Dr. Michael Garren, Medical Director of the Surgical Weight Management program at UW Health. Attendees also will have the opportunity to hear from a current patient in the weight management program.
Learn how the extensive support services and premium treatment offered by the UW Health Surgical Weight Management Program could help you lose weight safely, restore health and improve your quality of life. Attendees will learn about the following topics:
Are you a candidate for bariatric surgery?

What are your surgical options?

What can you expect from our program?

Life after bariatric surgery
The presentation will take place on Monday, May 1 from 6 – 7:30 PM at the SwedishAmerican Regional Cancer Center, 3535 N. Bell School Road, Rockford. Light refreshments will be served. Please RSVP by Friday, April 28 at www.uwhealth.org/bariatricsurgery. For questions or more information, contact Keely Jeppson at (608) 262-0950.
About SwedishAmerican
A division of UW Health, SwedishAmerican is dedicated to providing excellence in healthcare and compassionate care to the community. The organization serves residents of 12 counties in northern Illinois and southern Wisconsin through a dedicated and caring staff, a major acute care hospital and a free-standing outpatient cancer center in Rockford, a medical center in Belvidere, a network of 30 primary care and multi-specialty clinics and the region's largest home healthcare agency. Additionally, SwedishAmerican has achieved Magnet® recognition as a reflection of its nursing professionalism, teamwork and superiority in patient care.