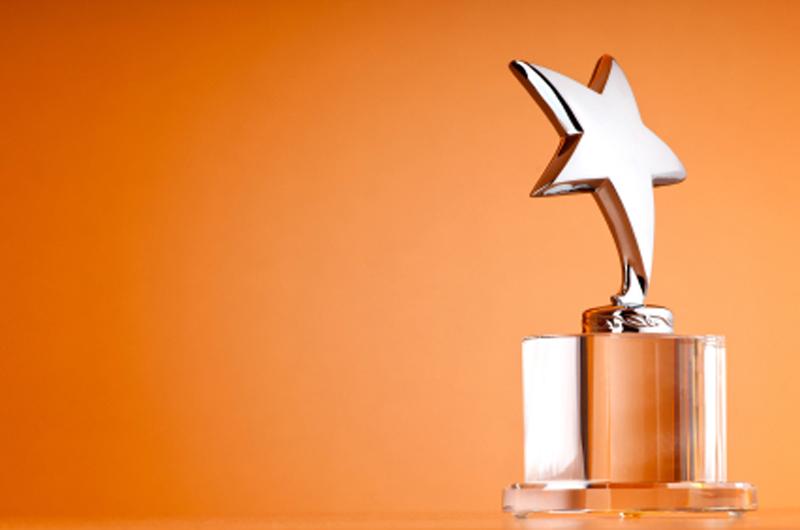 Our 2017 Awards Banquet is set for April 21st, and we now have our list of finalists for the Awards. We would like to thank the community for all of the great nominations you sent in. There are a lot of wonderful people and organizations in the Stateline area, and we feel that these finalists are a shining example of that.
We will announce the winners of each award at the banquet, in addition to the Ambassadors' pick for Ambassador of the Year, and the Board of Directors' pick for Member of the Year. To secure your tickets to the banquet, you can call into the office, or send in this registration form.
Entrepreneur of the Year Award
This award recognizes a new Stateline Chamber member business for their excellence in a new business venture. Businesses that have been open for less than 2 years are eligible. We encourage you to nominate businesses that have made an immediate impact on the community.
Finalists
808 Cheesecake – With their incredibly tasty cakes, 808 Cheesecake is a new business in Roscoe that is primed to be around for a while. We are happy to have such a unique business in our area.
K. Paige – A boutique shop that has something for just about anyone, K. Paige opened in a location that seemed the be cursed. Now its a destination shop for the fashion lover. Plus, K. Paige is a huge supporter of the Chamber, w/ their owner Brooke Anderson as the head of the Woman @ Work.
Louie's Tap House – Taking over the old Clubhouse space, Louie's opened to thunderous support. The Tap House offers the area's largest offering of craft beers on tap in a great atmosphere. Plus, with a wonderful food menu, serving breakfast lunch and dinner in their Breakfast & Dining Room, they really make Roscoe that much better.
Community Service Award
This award recognizes a business or individual which shows a dedication to community service, both literally and figuratively. Long term volunteerism should be recognized. This award is a way of showing that we appreciate what those volunteers do for the Stateline.
Finalists
Jeremy Jones – With his positive attitude, and great support for the Chamber, Jeremy is an asset to the Stateline area. He serves as a Chamber Ambassador, a mentor for the High School's Entrepreneurship class, and on multiple Chamber event committees, including the Scholarship Committee where he helps give away thousands to area students.
Roscoe Lions Club – Hosting numerous charity events, and giving back to the community, the Roscoe Lions Club makes our area better through their charitable giving. Some great events are the Fall Festival and the Easter egg hunt, to name a couple.
Ryan Rydell – Both personally and through his business, RyCOM Creative Corp, Ryan is dedicated to the community. Serves as President, sponsor, and coach for Stateline Baseball, a mentor & coach for the High School's Entrepreneurship class, helps run the Hanz Brew Fest & Midwest Oktoberfest charity beer festivals, and serves the Chamber is the VP and on multiple committees.
Pride of the Stateline Award
This award recognizes an individual, business or organization for their contributions to the Stateline community. The things that make the Stateline great deserve to be lifted up, but sometimes we take for granted what we have. This award helps to recognize what we have and shouts out loud that we are proud of our own.
Finalists
Mike Prosser – The 2016 RORO Expo came with many challenges, and Mike stood through it all in his first year as chairman. Mike is a member of the Roscoe Zoning Board and runs a number of great local businesses, including Firehouse Pub & Forest Ridge Events – both of which are great supporters of the Chamber.
Oak Strength – They strive to reach all people in meaningful ways, and even donates $1 to a charity for every time a person checks into their business on facebook. Owner Adam Lane helps the HHS Track program through endurance training, and the company supports local Police and Fire Departments through their Sweat for Badges program.
Stateline Baseball – The area's oldest and largest league, Stateline Baseball offers a regular season program, fall ball program, winter training, tournament teams, and charity events to the Stateline community for over 40 years. They serve 500+ young ball players each year, with 100+ ball games to over 40 teams year round.
Business of the Year
This award recognizes a Stateline Chamber Member Business for a year of excellence. Growth, economic impact, community support, etc… the Business of the Year shows excellence in everything they do.
Finalists
All World Machinery – Choosing Roscoe for their corporate office had a great impact on our community, offering nearly 200 new jobs within 5 years. The new office is a beautiful addition to the i90/Rockton Rd. intersection. Plus, all on their own, they offered to host the 2016 RORO Expo when the HS Dome collapsed, saving the event from possible cancellation.
Oak Strength – Gaining an all around 5 Star rating for strength, condition, mobility, nutrition, and life training, Oak Strength has developed an amazing community that builds up its members in physical and mental strength. Now in business for 4 years, and Owner (Adam Lane), Chamber Ambassador, grew the business from their Garage to what it is today.
RyCOM Creative Corp. – Now 6 years in business, RyCOM is the Stateline area's only full-time, full-service marketing & design firm. 2016 was an explosive year for RyCOM as they grew their client list, their personnel, and their office space. They support countless charitable causes with free marketing services or financial support and are always helping to make the Chamber better.
Lifetime Achievement Award
This award recognizes a business or individual which has a strong history of excellence. Long term sustainable success is hard to come by. To look back on your lifetime with personal pride is a wonderful achievement. This award is a way of showing that their peers look back with them and share that same level of pride.
Finalists
John & Jim Balsley – Balsley Printing has been a staple business in Rockton for 100+ years, supplying great local service in the printing industry. After 44 years of running the business, the Balsley Brothers have retired and passed the reigns to the next generation.
Marge Bauch – At the helm of the family business (Roscoe Ready Mix) for 26 years, Marge has a long history of community service. She has served the Chamber as Board Secretary and currently heads up our Ambassadors Club.
Toni Brown – Dedication to community and 25+ Years of business (Stepping Stones), priceless support of local causes, events, and Chamber initiatives, including her current role with the Ambassador's club, Scholarship Committee, and RORO Expo.