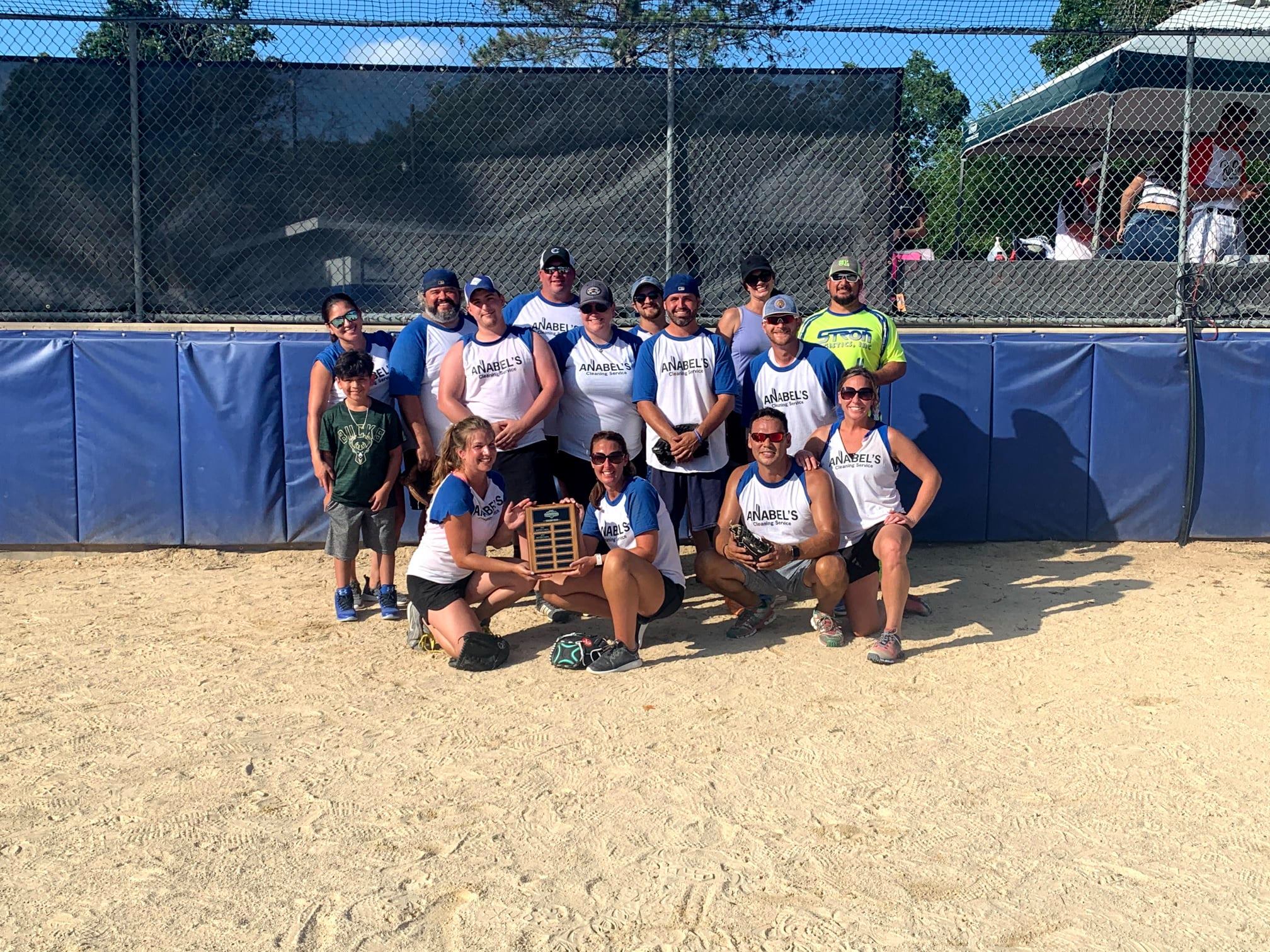 On Saturday, August 15th four teams met at Leland Park to compete for their name on the coveted Stateline Chamber Throwdown Champions Plaque. The big question on everyone's mind: could Anabel's Cleaning Service, Savant Wealth Management, or XL Contracting dethrown the two-time reigning champion RyCOM Creative? The short answer is yes, but we will get to that in a minute. 
Stateline Baseball played gracious host to the Chamber and all of the competing teams. They provided equipment, an umpire, prepared the field for play, and had the concession stand available to everyone throughout the day. Without Stateline Baseball, this event would not be possible. 
While Ryan Rydell of team RyCOM brought the big guns for his team including former professional baseball players Joe and Robert Bennie, it still wasn't enough to take home the trophy for the third consecutive year. At the bottom of the last inning Anabel's Cleaning Service was up by one run. RyCOM had one man on base and one out. Two amazing catches later by the Anabel's Cleaning Service third baseman, Matt, the dugout erupted with excitement and victory nachos were ordered. 
Thank you to everyone who participated, watched, team sponsors Anabel's Cleaning, RyCOM Creative, Savant Wealth Management, and XL Contracting, other sponsors John Broda of eXp Realty, Branda LaBuy Re/Max Valley Realtors, Sportly, and of course Stateline Baseball. 
Think your business can come out on top next year? Contact the Chamber office to lock in your spot for 2021.