Children / Kids
Address:
P.O. Box 905 Roscoe, IL 61073
61073
Long Business Description:
No Description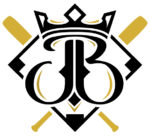 Address:
15760 Willowbrook rd (4.23 mi)
South Beloit, Illinois
61080
Long Business Description:
Bennie Triple Crown Baseball was started by former Oakland Athletics Joe & Robert Bennie. Located in South Beloit, IL Triple Crown Baseball is designed to help players of all ages to take their games to the next level through detailed player development programs, lessons, clinics, teams and more! Our goal is to help players, teams, programs, and coaches expand their baseball knowledge and skill level. With baseball knowledge that is unmatched in the state-line area, Bennie Triple Crown Baseball will become the baseball brand of the Midwest. Contact us today to schedule an individual lesson or to find out more information about upcoming programs and more!