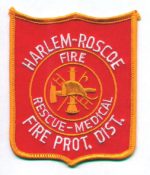 Long Business Description
In the early years, almost every able-bodied man helped the fire department in one way or another. Volunteers may or may not have had gear and they learned by experience. Today, training is a priority and both gear and training is regulated by the National Fire Protection Association (NFPA) and the Occupational Safety and Health Administration (OSHA).
In 1949, new firefighters were assigned a long coat, hip boots, helmet and striped cotton gloves; there were no air masks. A new firefighter now receives a helmet, leather boots, coat, and bunkers, and gloves as well as a personal air mask.
Each firefighter is trained in firefighting, extrication, water rescue, forcible entry, carbon monoxide (CO) and gas detection instruments, and hazardous material identification and mitigation. Many are Emergency Medical Technicians whether they are at the Basic or Paramedic level. Each firefighter is also encouraged to learn the specialized training that is available to them. Firefighters have also been trained in other specialized fields to help with specific emergencies. Many firefighters have specialized and high-tech training backgrounds in various work fields, and are able to bring that knowledge to an emergency scene.
At least one new recruit class is held every year as well as the Basic Operations Firefighter Certification Class. Training continues every week with drill night and other specialized trainings. All firefighters are trained in CPR and must maintain current certification.
FIRE INVESTIGATIONS
The Illinois State Fire Marshal's Office mandates that all fires are investigated for cause and origin. The department has a team of state-certified investigators ready to respond. The IL State Fire Marshal's Fire Investigator is also requested on any suspicious fires, on any high dollar fires, where anyone is injured, or in the event of a fatality.
DISPATCHING
In the early years, if you had an emergency in the Harlem-Roscoe Fire District you dialed 3-4341 to get help. It was a party line and would ring into the fire station, and the home of the Fire Chief as well as a few of the firefighters' homes or businesses. The siren could be set off at the fire station and a couple of the Chiefs had a button at their home or business. The first firefighter to the fire station would write where the fire was on a black board such as fire at Brown Farm.
Harlem-Roscoe Fire today has Dispatchers on duty 24/7 at their Dispatch Center located in their Fire Station #1. It has the latest advancements in dispatching, computerized equipment and software. A computerized mapping program shows the dispatcher where every fire hydrant is located in the district as well as business floor plans and information such as hazards. The dispatcher also sends the address via a group text to firefighter's cell phones. And before responding, the volunteer firefighters can send a text to dispatch showing them on a monitor who is responding.
You are not currently logged in. Please login or register first. When registering, you will receive an activation email. Be sure to check your spam if you don't see it in your email within 60 minutes.