Cornerstone Credit Union Awards Scholarships to Local Students
FREEPORT, IL – Cornerstone Credit Union proudly announces the recipients of their 2017 Founders' Scholarships: Emily Diffenderfer, Orangeville High School; Heather Musser, Stockton High School; and Priscila Castillo, Sterling High School. Each will receive a $5,000 scholarship in graduated payments over four years to encourage degree completion.
"A solid education enables a solid future for our children, which is why Cornerstone Credit Union is happy to offer these scholarship awards annually," stated Gail Clore, Cornerstone Credit Union President/CEO. "We take joy in recognizing these outstanding local students−Emily, Heather and Priscila− who have demonstrated leadership and dedication throughout their high school years and were chosen for their commitment to furthering their education and community involvement. We congratulate this year's recipients and wish them success in their college experience and future careers," added Clore.
Emily will be attending Highland Community College, and then transferring to a 4-year college to pursue a degree in Engineering. Heather will be attending Augustana College in Rock Island, where she will major in Communications. Priscila will be attending Sauk Valley Community College before transferring to Illinois State University to pursue a degree in Elementary Education.
Established in 1939, Cornerstone Credit Union is a full-service, not-for-profit financial cooperative with $106 million in assets, serving over 14,000 members. Cornerstone offers service centers in Freeport, South Beloit and Sterling. Membership is open to anyone living or working in the Illinois counties of Boone, Bureau, Carroll, JoDaviess, Lee, Ogle, Stephenson, Whiteside, and Winnebago; and Rock and Green counties in Wisconsin. Visit cornerstonecu.org to learn more.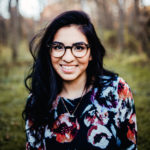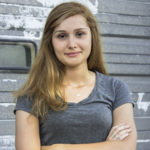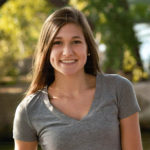 Pictured: Pricila Castillo, Heather Musser, and Emily Diffenderfer
CONTACT:   Lorna Cote, Marketing Director, phone 815-235-5855;
email lcote@cornerstonecu.org